Open Days     
The Museum Open Day and Train Rides program is shown on the MUSEUM page.
The Museum holds five open days during the year during which the exhibits "come alive".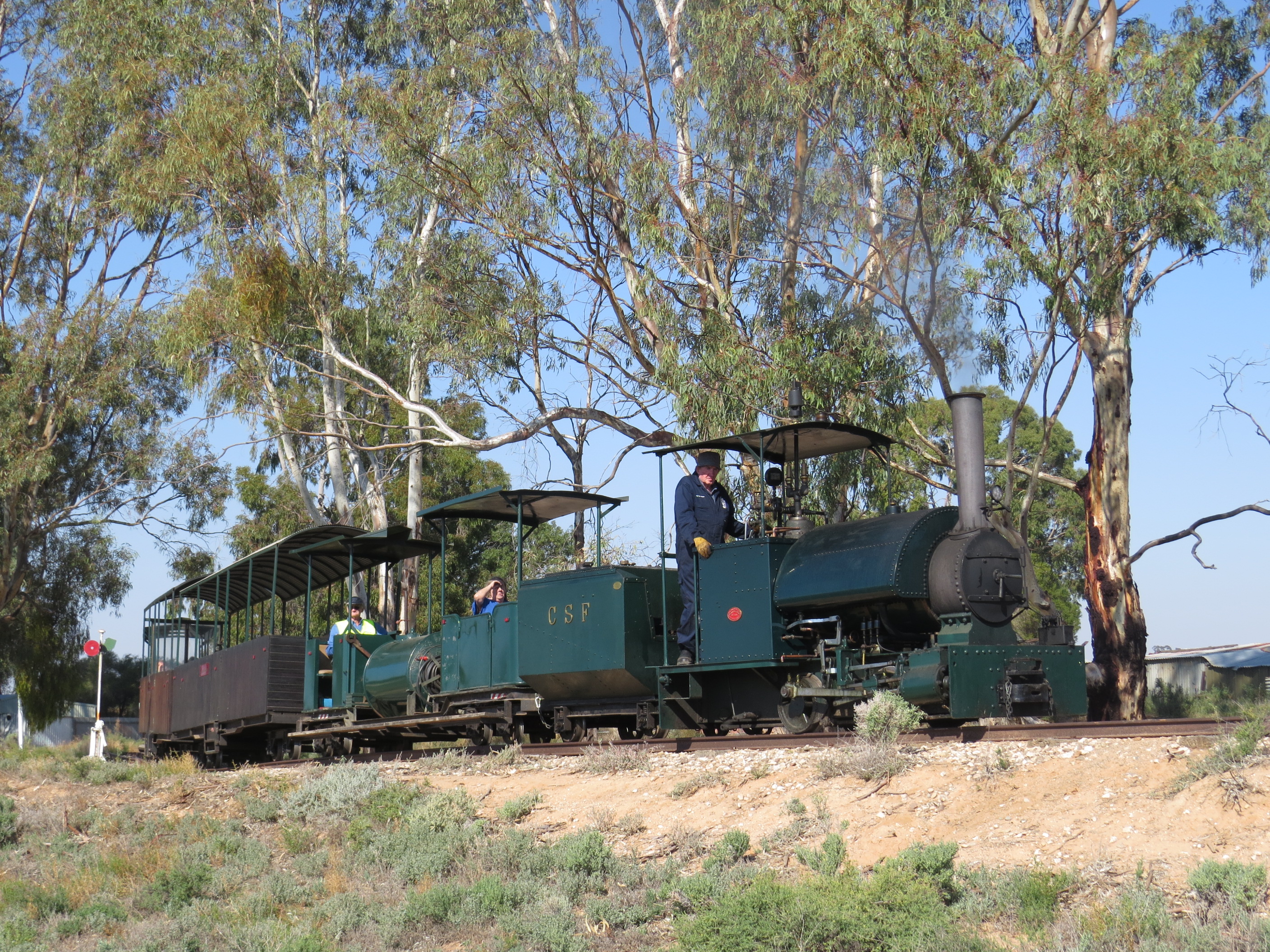 On the railway, the steam locomotive "Margaret" takes charge of the train while the diesel locos remain on standby. Take a trip through the museum, out along the Humphrey Pump channel bank, and through the vineyards towards Loveday. At Scotty's Loop the loco detaches from the train and goes on to the turntable where it is turned around for the return trip.
News     News     News     News     News     News     News     News     News     News

Steam Roller Restoration
See our Facebook page "Aveling & Porter Nº 12090 Steam Roller Restoration." for photos of the progress of the steam roller restoration.The boiler has now been sandblasted and preparations are being made for an internal acid clean.

Humphrey Pump
Several successful test runs have been completed and a safety review conducted by SA Water. Operator training and some minor works are being undertaken. The return to public running is getting closer.

Railway
The diesel locos are being put to good use hauling tour trains, twilight trains and with track maintenance. We have been replacing many dead sleepers, but have many more to go. 

Fowler B6
Our boiler inspector asked us to remove the boiler cladding so he could inspect the lap seam. This has been done, but while the cladding is off, we are taking the opportunity to do some maintenance on the engine with a number of parts from the motion being overhauled.
OTHER WEB PAGES YOU MAY LIKE TO VISIT
   Melbourne Steam Traction Engine Club   www.melbournesteam.com.au